4th August 2019 – Added link to video of PING mod, amended links. Needs more work as page is a bit confusing!

Panels are available, like the one above, email for availability… This panel requires the trigger mod added on stripboard, see below for details.
The PCB (CGS 77) is available from Modular Addict and Elby, and more detailed construction notes are here
This panel utilises Clee's 4U Bracket, also available from Synthcube and Modular Addict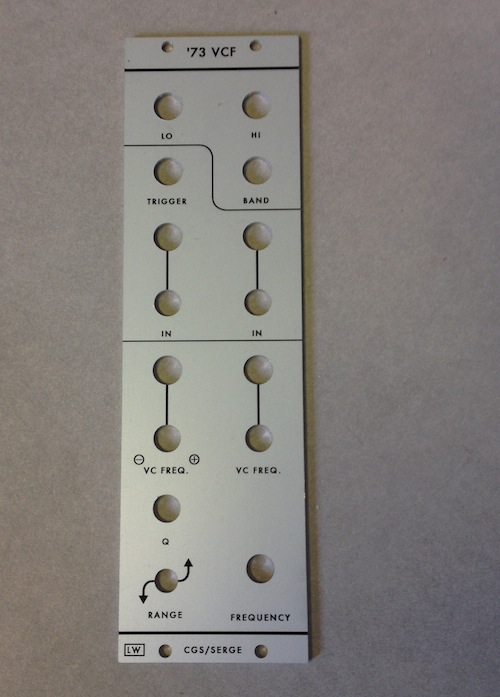 Trigger mod diagram: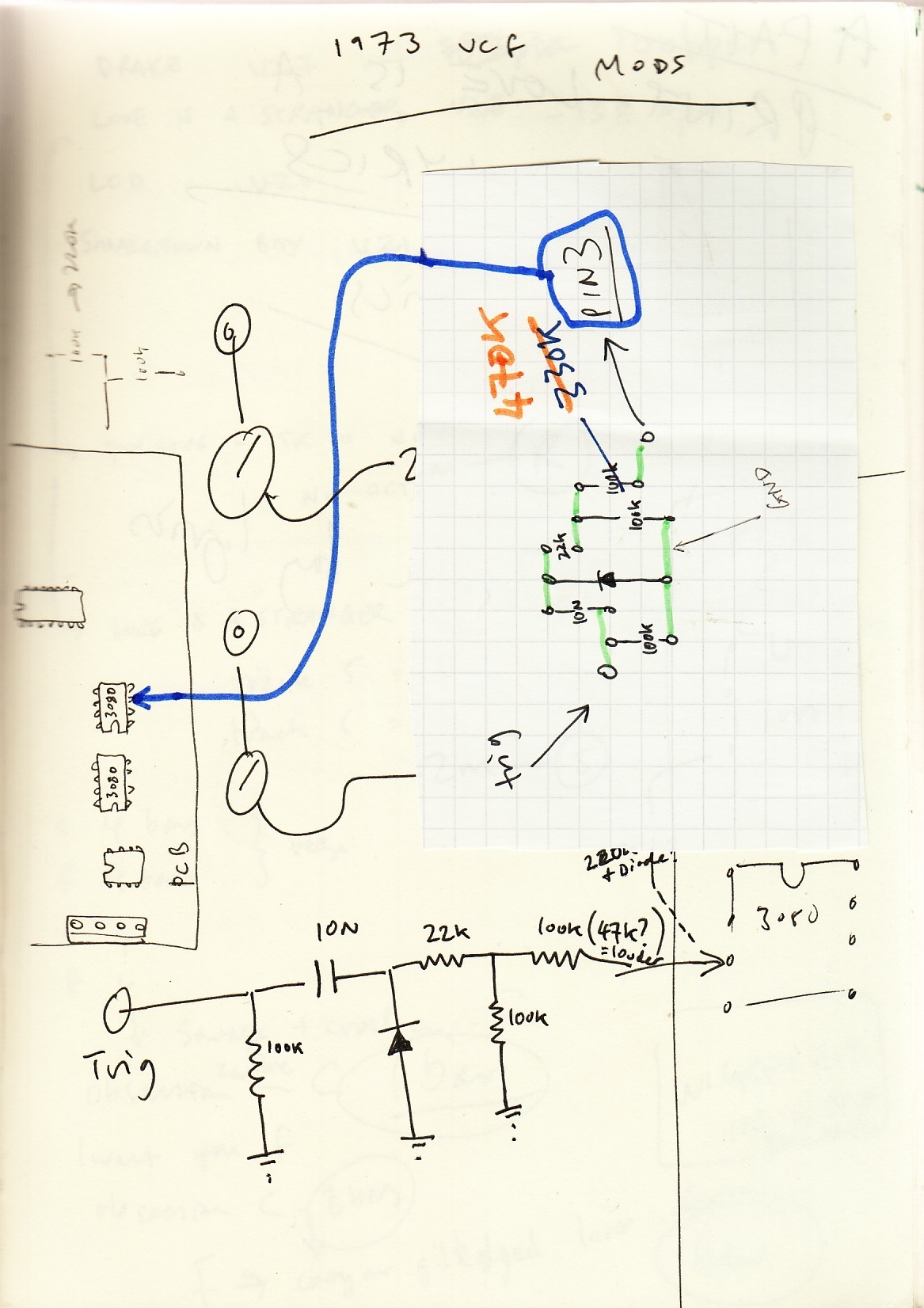 The resistor marked '100K' which is crossed out should maybe actually be 100K, experiment!
There is a short audio demonstration of the PING mod HERE
Wiring diagram for V1 panel: