27 Sept 2021 – Added link to Ken's original page.
31 Mars 2021 – Added CGS381 info, scroll down for old 81
Link to Ken's original site with some more circuit explanation
PREVIOUS VERSIONS BELOW
7th Sept 2019 – Added wiring for 1″ panel.
4th August 2019 – Added new panels, 2″ version and 1″ version, both with switch to turn off the DC offset so that modules can be used with audio. Updated links to Elby and panels.
2″ version:
1″ version:
The PCB (CGS 81) is available from Modular Addict and Elby, and more detailed construction notes are here
Modular Addict currently stock the 1″ Mixer / Processor panel
This panel utilises Clee's 4U Bracket, also available from Synthcube and Modular Addict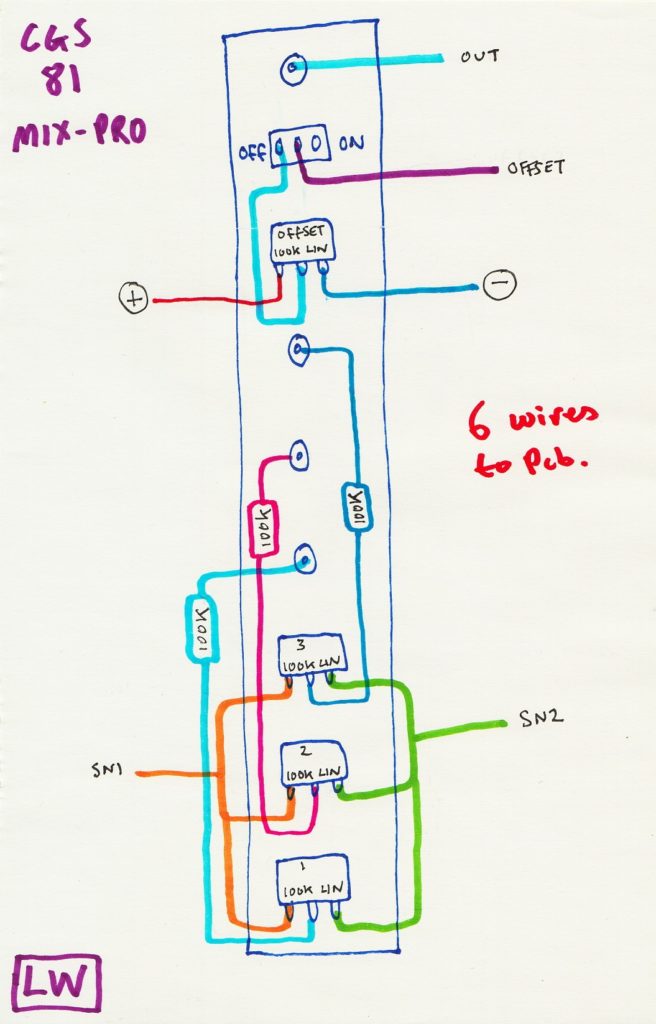 ---
Wiring the 2″ Dual  Processor panel:
1″ Mixer / Processor panel wiring:
1″ Mixer / Processor panel :